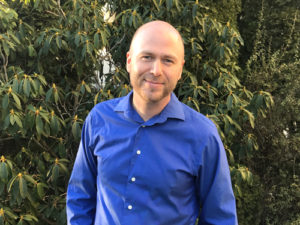 Thanks for visiting my website. My name is Dan. I am a member of the British Columbia Association of Clinical Counsellors (BCACC) and am designated as a Registered Clinical Counsellor (RCC).
I am member of the Clearheart Counselling team. My office is conveniently located at 103 – 3195 Granville St. in Vancouver, BC.
I have helped support youth, young adults and their families for over 11 years with such organizations as Clearheart Counselling, Family Services of the North Shore, West Vancouver School District, PLEA Community Services, Capilano Community Services, and North Shore Restorative Justice Society. It is my honour and privilege to help those experiencing difficult struggles to connect with hope and strength in their lives, and grow amidst significant challenges.
My passion for working with youth, young adults and their families stems from a deep appreciation of the nature of adolescence and young adulthood as a time of emotional intensity and personal discovery. It is my belief that, at our core, every individual possesses tremendous wisdom and resourcefulness that orients us towards healthy growth and connectedness. It is my role to help my clients touch into their inner resources and learn to best support themselves as they experience life through all its challenges and opportunities for learning.
The foundation of my approach is rooted in Person-Centered Theory, as well as Attachment Theory. The former reflects my belief in both the necessity of establishing trust in the counselling relationship and the presence of healing potential and growth-directedness within each and every individual. Attachment Theory emphasizes the importance of our connections with caregivers, provides a lens through which to view present patterns of relationship and functions of behaviour, and how the counselling relationship can be utilized to foster healing and growth moving forward.
I also employ elements of Cognitive-Behavioural Therapy, Solution-Focussed Brief Therapy, and Family Systems Therapy. In my experience, it is vital to be able to adapt to the unique therapeutic needs of each client. I continually participate in further education and training in evidence-based treatment modalities in order to better serve my clients.
Please review my website and feel free to contact me via phone or email and we can arrange a time to connect as soon as possible.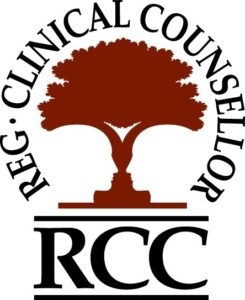 A Designation of the British Columbia Association of Clinical Counsellors